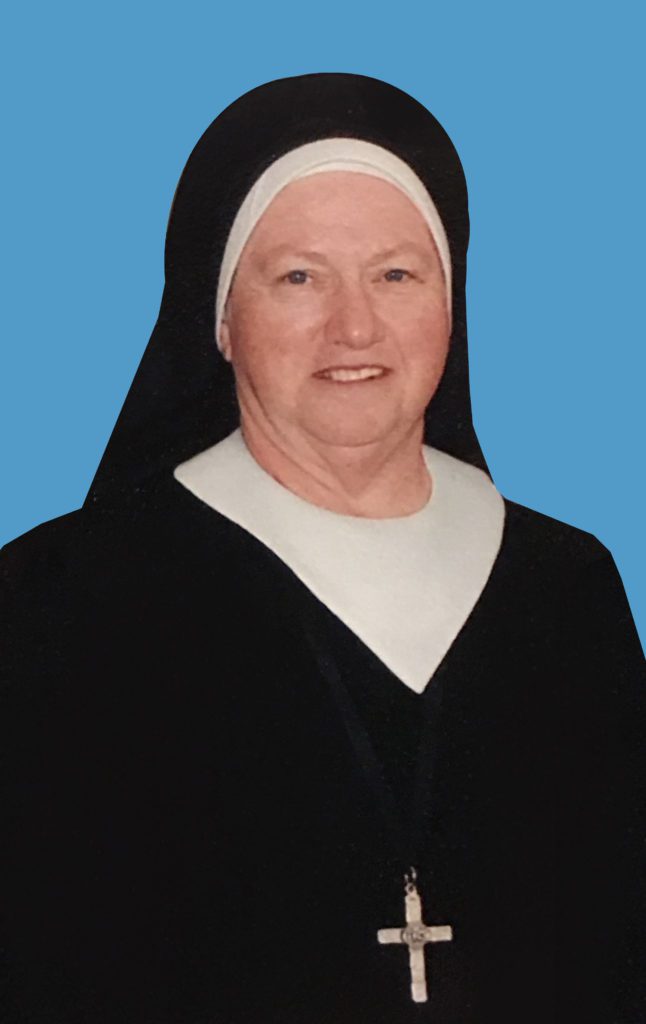 Sister Mary Daniel (Theresa) Benjamin,75, was called Home to her Lord and Savior on November 1, 2022 at Holy Family Motherhouse, Baltic after a long illness. She was born on November 6, 1946 in Norwich CT, the daughter of the late Eldon and Alice (LeBlond) Benjamin.
Sister attended school in Taftville and the Academy of the Holy Family in Baltic, and worked for John Myers Clothing for several years. She entered the Sisters of Charity of Our Lady, Mother of the Church on September 1, 1977 and professed Perpetual Vows on August 18, 1985. She received a Bachelor of Science degree in Education and later a Masters in Elementary Education from Eastern Connecticut State University.
Sister was predeceased by her sister Marie Foley and is survived by her brother-in-law, Thomas Foley, Sr., her beloved nephew Tom Foley, Jr., devoted niece Amie Foley, and cherished grandnephews Rocky and Anthony Spedaliere.
Sister Mary Daniel served in elementary and secondary education as principal and teacher at St. Mary-St. Joseph School, Willimantic, St. Mary, Claremont, NH, Assumption School, Manchester, CT and at Sacred Heart in Taftville, as well as at the Academy of the Holy Family and St. Joseph School, both in Baltic, CT.
Sister's many friends will remember her fundraising ventures through the years which assisted the ministries of the Sisters of Charity. She collected clothing and toys for those in need, and received countless donations of food and pastries for events in the schools, the Homeless Shelter, and at the Motherhouse. She loved little children of all ages, and especially enjoyed visits with the babies of her former students. She treasured the many special friendships she forged along the way, among them Hedy Wehling and daughter Jeanne Marie, Michelle Wetmore, and the three generations of the Holte family.
Above all, Sister was a faithful member of the Sisters of Charity. Prayer was her comfort as she struggled with severe dementia in her last years. She was greatly loved and will be missed by her Sisters, who cared for her tenderly to the end. We extend our gratitude to the Hartford Health Care Hospice for their compassionate care.
In lieu of flowers, memorial gifts may be made to St. Joseph School, 30 School Hill Road, Baltic, CT 06330.
Mass of the Resurrection will be offered at the Motherhouse Chapel at 3:30 p.m. Monday, Nov. 7, with visitation from 2:00 until the time of the funeral. Burial will be at St. Mary Cemetery, Baltic.
Guillot Funeral Home is assisting with the arrangements.