Dear Friend,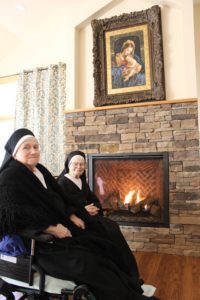 Do you ever think about Heaven? Just imagine! Actually seeing Our Lord and Our Blessed Mother face to face! Seeing again our loved ones who have gone before us – now, radiantly beautiful! No more tears, no more sadness. All is joy. All is love! Jesus told us He was going to prepare a place for us, so you can be sure you have a place in Heaven. It's waiting for you. Your name is on the door!
On August 15 we will celebrate the glorious Feast of Our Blessed Mother's Assumption, body and soul, into Heaven. This is a very important feast for us Sisters of Charity. It reminds us that we do have a place in Heaven. Where our Spiritual Mother has gone, one day we will be.
Our elderly and infirm Sisters, too, are a constant reminder to us that life is all about getting ready for Heaven. After a long life of faithful service to the poor, the marginalized, the students in our schools, the aged in our nursing homes, they long to be with their Divine Savior. Here is what some of them are saying:
Sister Bernadette, 88: "I dream about Heaven. I long to be with Jesus, Our Blessed Mother and all my loved ones." 
Sister Denise, 84: "In Heaven I will be with Jesus forever. I am waiting eagerly for that day."
But while our elder Sisters are waiting longingly to join Our Blessed Mother in Heaven, they have needs that sometimes we younger Sisters are hard pressed to meet. They've spent their lives caring for others, pointing them toward Heaven. Now, many of these dear Sisters are not able to care for themselves and they look to us to meet their needs.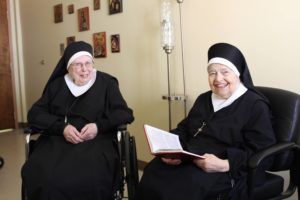 Dear Friend, will you help us care for our aged and infirm Sisters?
The increasing cost of health care, including hiring a night nurse so our Sisters have round-the-clock care, multiple doctor visits, expensive medicines, physical therapy – these are just some of their needs. Your donation of whatever your means allow will be a great help in making sure our dear elder Sisters receive the care they need. Your gift matters, no matter the amount.
What Sister Bernadette, Sister Denise and all our elder Sisters have given to thousands who they loved and nurtured over the years is priceless. Often, someone will approach one of us and ask for a Sister who had taught them in elementary school. They might not remember well the subject matter that Sister taught, but the life-lessons they learned from her have been the compass of their life. Sister pointed them to Heaven.
Our aged and infirm Sisters are a powerhouse of prayer. They spend their lives in fervent prayer for the needs of the community – and for your intentions as well. Is there a need weighing upon your heart? Let our elder Sisters pray for you. Beginning on the Feast of the Assumption and ending eight days later, the Masses celebrated in our Motherhouse Chapel will be for you. That's August 15-22.
We recently designed a beautiful Rosary Case with you in mind!
It has an inspiring image of Our Blessed Mother to remind you that She is always with you, welcoming you with her outstretched arms, showering you with graces and blessings. It can be used to carry and protect your Rosary, but it can hold other small items that are very important and precious to you. I'm never without mine and they are now available to you on the SCMC Gift Shop.
Please don't forget to pray for us. We count on your prayers. We also count on you to help us care for our aged and infirm Sisters.
Your generosity makes it possible for our elder Sisters to live out their years in peace.
Your kindness allows us to tenderly feed our elder Sisters who can no longer help themselves. Your goodness makes it possible for us to care for our elder Sisters in our own community rather than in a nursing home. You are truly a blessing to us!
As the Feast of the Assumption approaches and our thoughts turn to Heaven, we ask you to think of our frail, ill and aged Sisters. They are longing for Heaven, but they need to be cared for now. We ask that you prayerfully consider sending a gift to the Sisters of Charity to help us care for them.
May Our Blessed Mother enfold you in her love. Stay close to her; she will lead you to your place in Heaven. Remember, your name is on the door.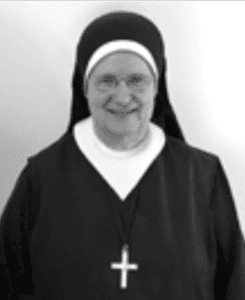 With profound gratitude, in Mary, Mother of the Church,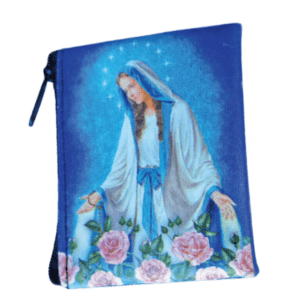 Mother Marie Julie,
SCMC Superior General

This beautiful Rosary Case is now available to you on the SCMC Gift Shop – CLICK HERE. You can also use it to carry and protect other items that are valuable and precious to you. You may even want to give it as a gift to someone else. Please be sure to send us your prayer requests even if you can't offer a gift at this time. God bless you now and always!
"With Mary, our lives continually proclaim the greatness of the Lord and the joy experienced in rendering service to Him."
Make a difference today ~ help us reach those in need!