Religious formation is an ongoing period of prayer and discernment. This is what initial formation into the religious life is like in our Congregation.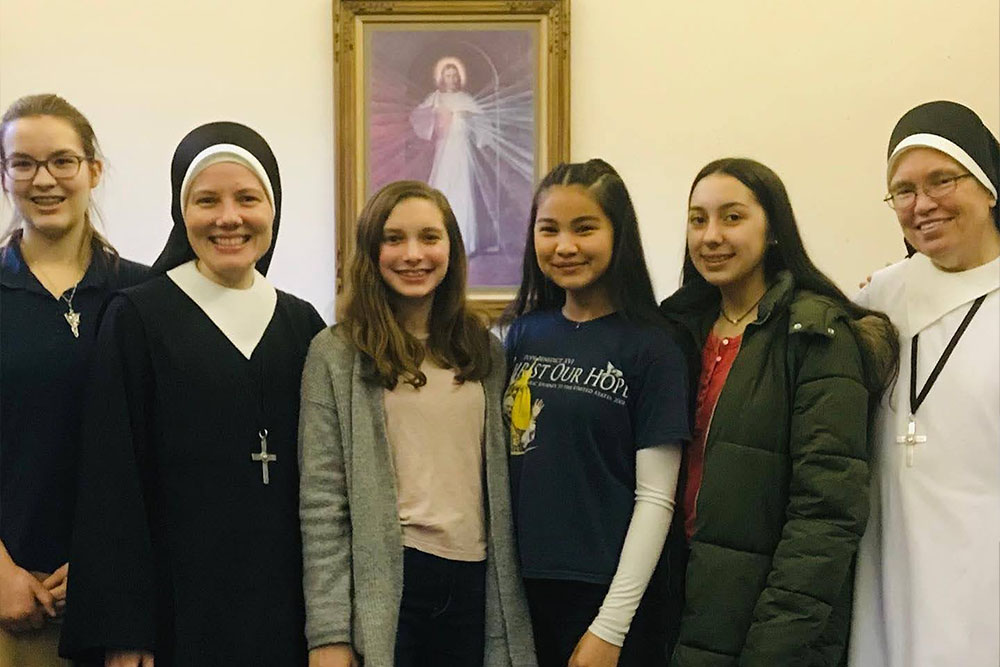 Candidacy
This is a time of communication with the vocation's directress and getting to know our community in preparation for entrance into the Novitiate, while still living at home, Candidacy allows a young woman time to know and understand the signs of a vocation. Candidates are encouraged to visit often and stay in close touch.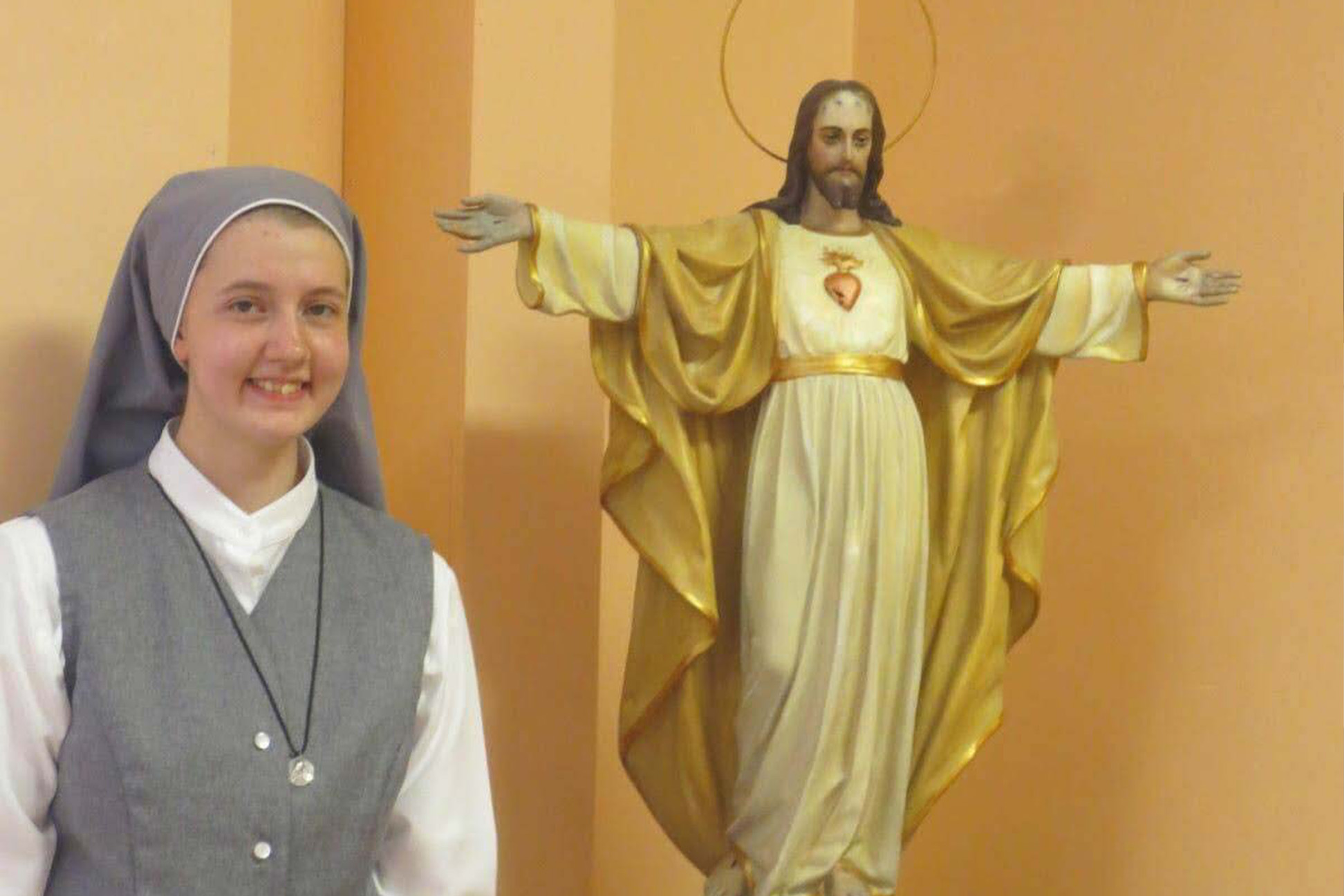 Postulancy
Postulancy provides an opportunity for a candidate to become more closely acquainted with the way we live religious life and our particular spirit and mission in the Church. Postulancy allows a Sister to focus on deepening her prayer life, following Jesus more closely, developing a deep sense of Church, and giving herself to others wholeheartedly.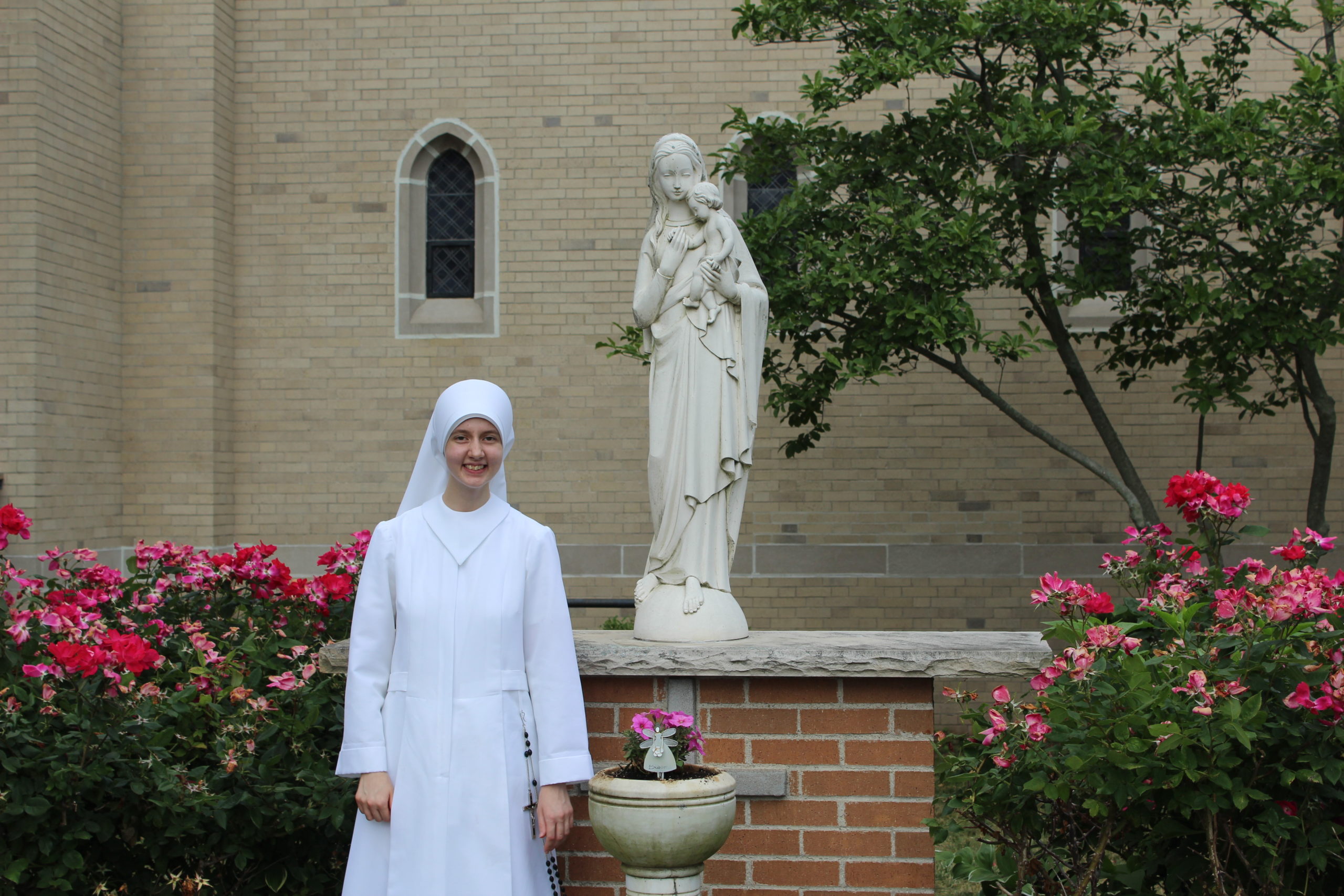 Canonical Novice
During a Sister's year as a Canonical Novice she benefits from deeper and more intense period of religious spiritual formation. Canonical Novices are led to cultivate virtue, nurture a life of prayer, meditate on Sacred Scripture, and worship God more fully through the Sacred Liturgy.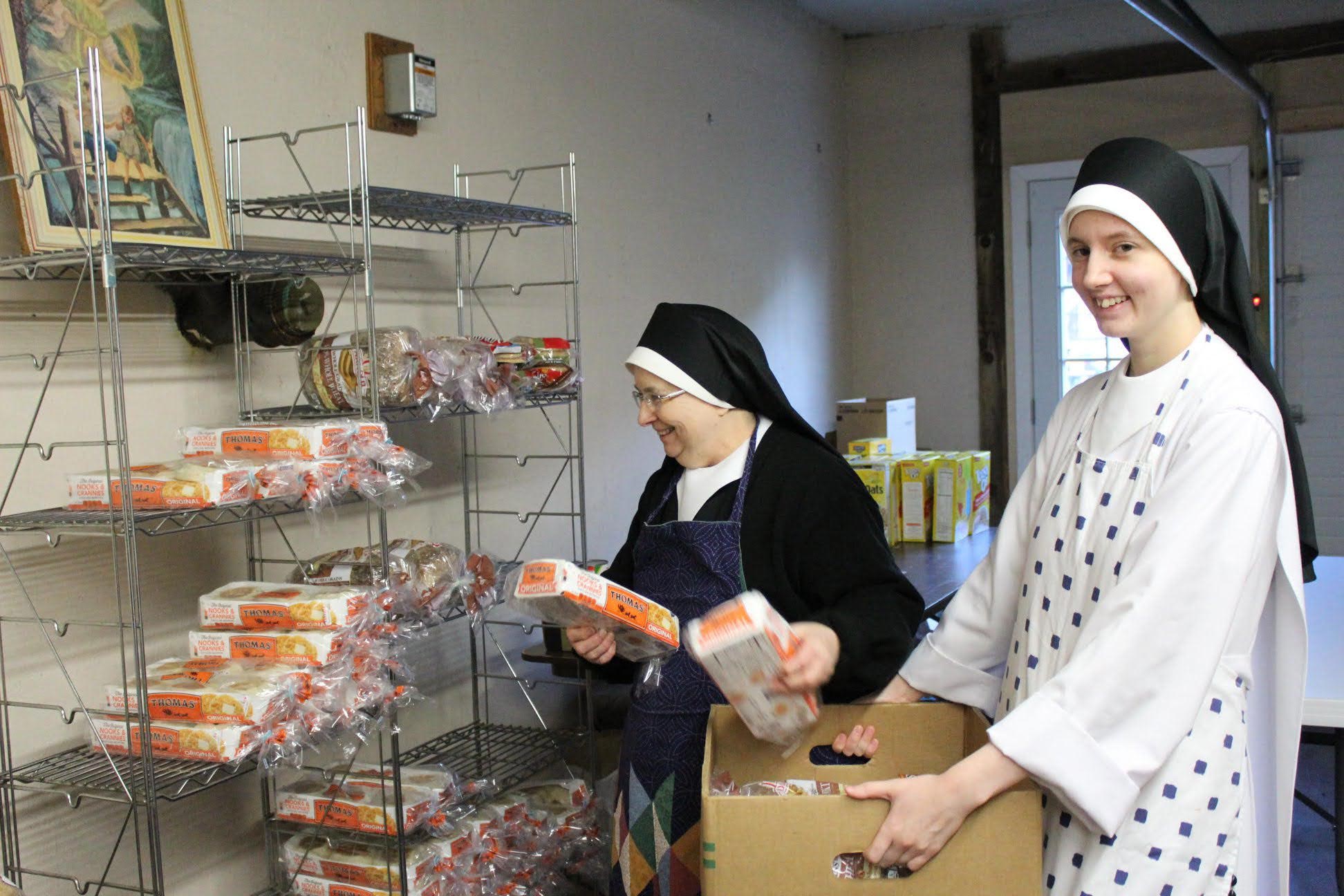 Apostolic Novice
This year is dedicated to the study of the evangelical councels of poverty, chastity and obedience. The Sister in this stage develops a balance between prayer and work. An apostolic novice is gently guided into the apostolate and prepares for first vows!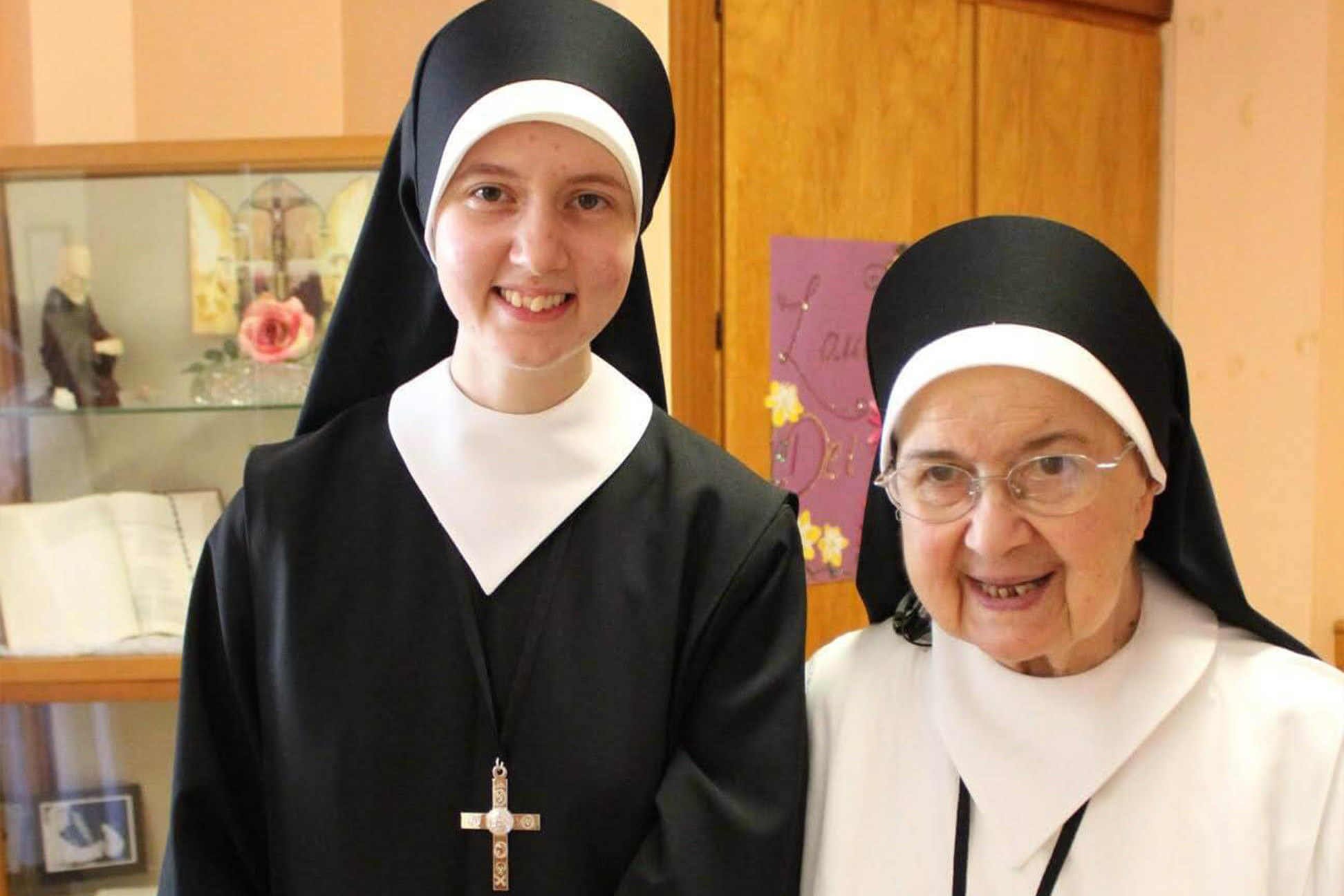 Sisters in Temporary Profession
After a Sister professes temporary vows, her formation continues and she continues to experience the joys of religious life. After a period of three to five years, a Sister may ask to profess final vows.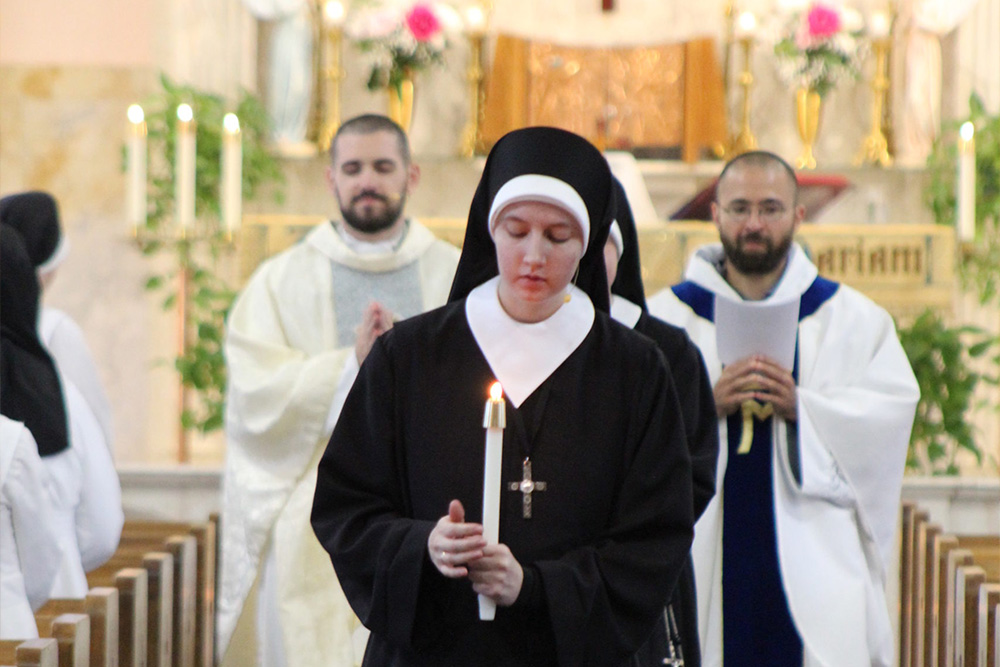 Perpetual Professed
A Professed Sister can finally say "God of love and infinite majesty, I vow myself to you forever!"She promises to live, all the days of her life, chastity, poverty and obedience, and to devote herself life to the works of charity.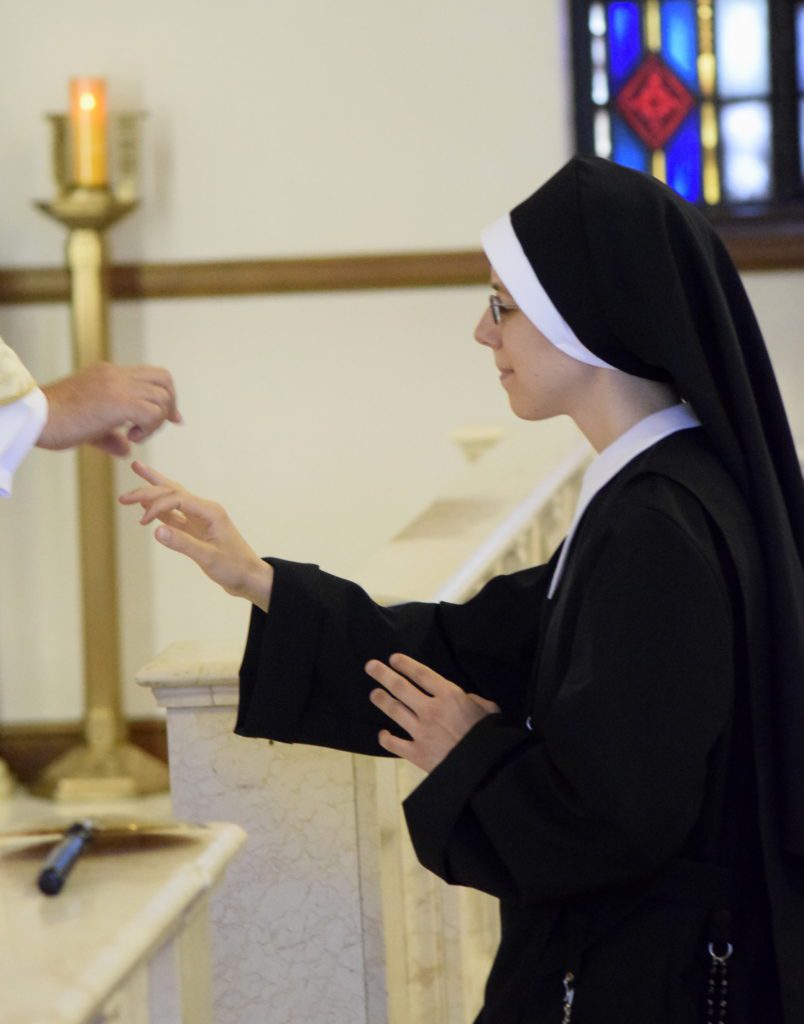 Our vow of chastity allows us to live a life for God, for Love alone. Each day, Jesus is at the heart of our work and at the forefront of our minds. We espouse ourselves to God, foregoing an earthly marriage, and begin living the eternal marriage feast here and now.
By vowing to live a life of poverty we make room in our hearts for all God's children. The freer we are from the distractions of the world, the freer we are to live as Jesus did. In imitation of Christ's poor life on earth, we simplify our lives with hopes of being transformed, more and more, into His likeness.
When we profess a vow of obedience we vow to live by God's will as it is made known to us by our loving Superiors. As Mary did, without worry or questioning, we simply say "yes". By our "yes" we are set free to confidently love God in whatever way He calls us to love Him.
Our vow of Charity unites us uniquely to the Body of Christ. We vow to be ready and available to serve as God calls us in each present moment. We strive to love in the heart of the Church.
"With Mary, our lives continually proclaim the greatness of the Lord and the joy experienced in rendering service to Him."
Make a difference today ~ help us reach those in need!