SCMC Caritas Prayer Chapel
SCMC Caritas Prayer Chapel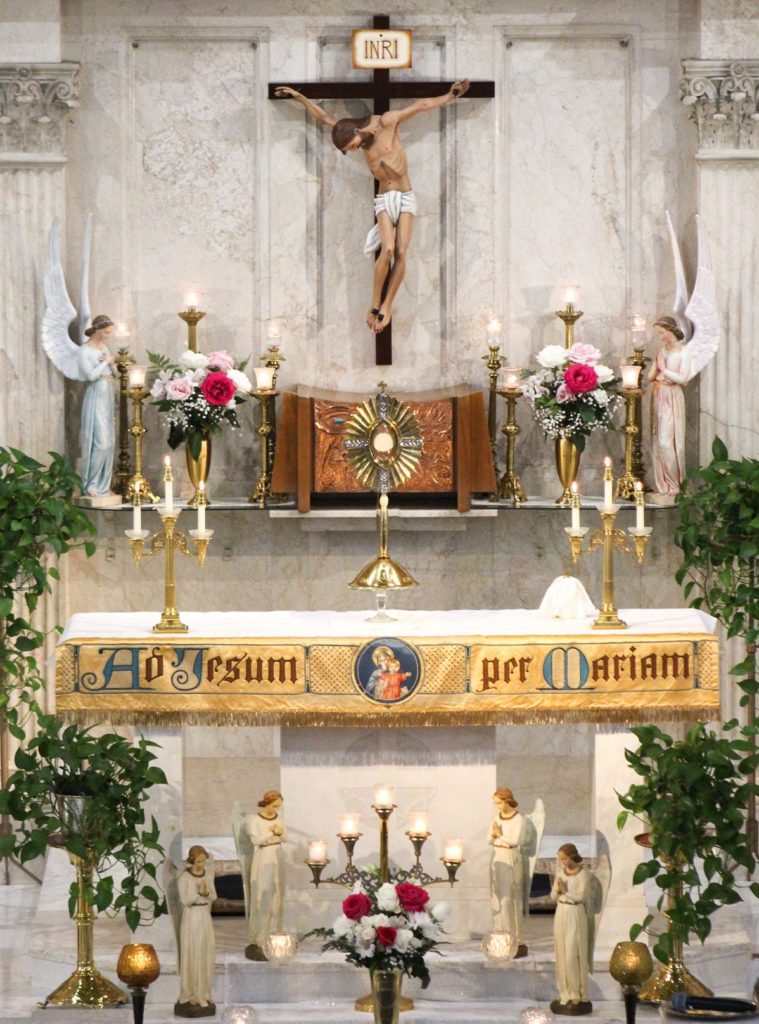 Spiritual Communion of St. Alphonsus
My Jesus, I believe that You are in the Blessed Sacrament. I love You above all things, and I long for You in my soul. Since I cannot now receive You sacramentally, come at least spiritually into my heart. As though You have already come, I embrace You and unite myself entirely to You. Never permit me to be separated from You. Amen. (My Treasured Catholic Prayers, p.14)
In these difficult and unprecedented times, know that the Sisters are praying for you and your loved ones, for your health and your safety.
Please submit your prayer intentions below and we will place them in our candle shrine before the Sacred Heart of Jesus and Our Lady of Perpetual Help.
May God bless you and may our Blessed Mother hold you close to her heart.
"With Mary, our lives continually proclaim the greatness of the Lord and the joy experienced in rendering service to Him."
Make a difference today ~ help us reach those in need!