The Sacred Heart
Do you remember the days when just about every Catholic Church held yearly processions?  One of my favorites was the Sacred Heart processions because they immersed me into the great abyss of love of the Most Sacred Heart of Jesus, that Heart full of love poured out so generously for each of us. Let me tell you how I came to fall in love with the Sacred Heart of Jesus.
Read the Full Appeal
Hear the Sisters Share their love for the Sacred Heart and what it means to them. Thank you and God bless you!
My Treasured Sacred Heart of Jesus Prayers Book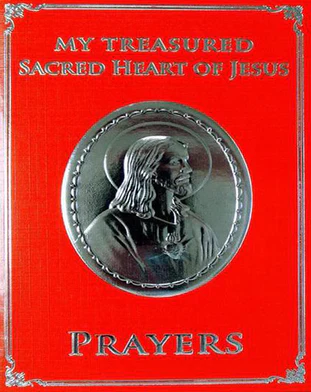 Be sure to pray to the Sacred Heart of Jesus in times of loneliness or illness, joy or celebration. You can choose to pray the Nine Day Novena found in this beautiful little book, offer prayers for your loved ones or seek His help for your health and well-being. We hope your love for Jesus will be deepened or rekindled as you find a prayer that speaks from your heart to His.
Visit the Gift Shop
Help Us With Your Donation
"With Mary, our lives continually proclaim the greatness of the Lord and the joy experienced in rendering service to Him."
Make a difference today ~ help us reach those in need!