Holy Family Summer Camp 2022
Our five-day summer camp is designed for girls, ages 7-10 and 11-15.
Monday, July 25 to Friday, July 29, 2022
9AM-4PM Monday-Thursday | 9AM-8PM on Friday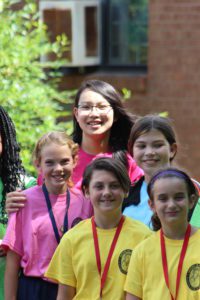 Holy Family Summer Camp provides young girls with the opportunity to deepen their faith and develop Christian character by meeting, sharing, working, praying and enjoying one another's company.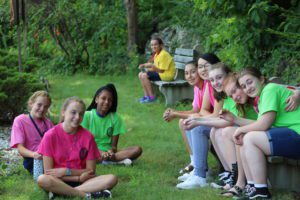 Regular camp activities include outdoor recreation, arts and crafts, small group skits, icebreakers, swimming, trip to the beach, a themed party, and much more! Throughout the days, campers will be immersed in the Sacraments, Sacred Scripture, and prayer. Each day includes spiritual talks, Adoration, and rosary. Campers will attend one Holy Mass with us and have the opportunity to receive the Sacrament of Reconciliation.
Complete Registration Forms – online or download and submit by mail
Pay Registration Fees – securely online or send in check by mail
Total Fees: $250; minimum Deposit of $50 due at Registration to reserve spot.
Remaining balance due by June 30, 2022. Registration Fees/Deposit are not tax deductible.
If you have any questions, please contact:
Sister Mary Kathleen, SCMC
860-388-1517
srmarykathleen@gmail.com
or
Sister Rafael, SCMC
860-822-8241